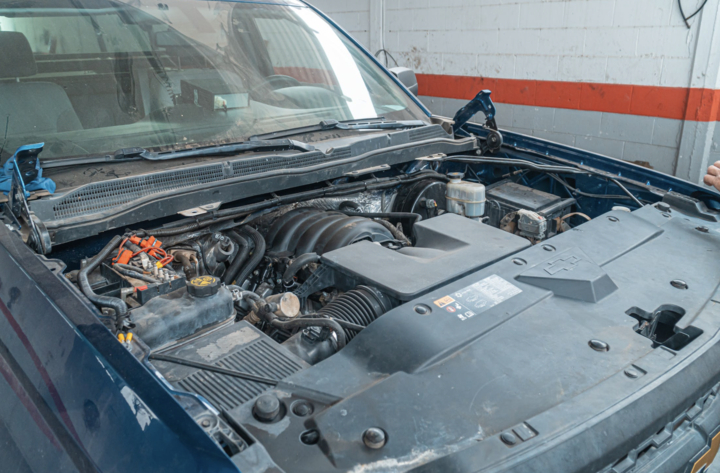 At Akron Mobile Mechanic, we offer a comprehensive range of services for all types of vehicles, including:
Akron Mobile Mechanic offers a range of services to keep your vehicle in top condition. These include engine repair and maintenance services, from oil changes to full engine replacements, as well as tune-up services that include inspections of air and fuel filters, and spark plugs.
Our brake services cover everything from pad replacements to rotor resurfacing, ensuring that this crucial component functions correctly.
Our team also specializes in diagnosing and repairing electrical issues using advanced diagnostic tools and expertise, and in repairing and replacing charging systems to get you back on the road after a dead battery or a faulty system.
We also provide exhaust system repair and replacement to address any damage or wear, reduce emissions, and improve fuel efficiency.
One of the primary advantages of using our mobile mechanic services is the convenience of having your vehicle repaired at your location. We offer on-site services throughout Summit County, which means you don't have to worry about towing your vehicle to a repair shop or taking time off from your busy schedule. Our skilled mechanics come to you with all the necessary tools and expertise, making the repair process simple and convenient. For more information about our mobile mechanic repair and services in Akron, OH, don't hesitate to give us a call today at (330) 295-2620.
Ohio Roots
Ohio is our home and we have a strong desire to remain here. Our state boasts of stunning landscapes, from rolling hills to expansive prairies and fertile farmlands. Ohio is renowned for its cordial communities and robust Midwestern values, which make it a wonderful place to live and raise a family.
Our mission at Akron Mobile Mechanic is to offer the residents of Akron top-quality auto repair services. Our team of skilled mechanics is dedicated to providing our clients with a stress-free and convenient repair process.
We are dedicated to providing top-notch repair services to the busy residents of Akron. Our expertise and unwavering commitment to customer satisfaction make us the best choice for anyone in need of a mobile mechanic in the city.
Listen To Our Customers
A company's customers say much more about services than the company itself. Read what our customers have been saying:
"When my car needed repairs I didn't blame it on the rain—I called Akron Mobile Mechanic instead." –F. Morvan

"Slid on some black ice and crashed up the radiator. Wanted to pity the fool who didn't post a warning sign. Akron Mobile Mechanic made all the necessary repairs." –C. Lang

"I could see this team was the one to clearly understand me. Never once kept me waiting by the back door." –Taylor S.
At Akron Mobile Mechanic, our experience and satisfied customers speak for themselves. We pride ourselves on providing accurate and speedy diagnoses of vehicle problems, followed by efficient repairs carried out by our skilled experts.
We prioritize convenience for our customers by offering mobile repair services that come to you, no matter where you are in Summit County. Our technicians will diagnose and fix the issue on-site, saving you the hassle of towing or making time to bring your vehicle to a shop. Our ultimate goal is to deliver a seamless and hassle-free repair experience for you.
Areas We Service
No one in Summit County gets left behind. At least not by the team at Akron Mobile Mechanic. Just some of the places we've been to include:
Akron

Cuyahoga Falls

Stow

Hudson

Twinsburg

Barberton

Green

Tallmadge

Mogadore

Bath
We're in The Buckeye State, and our repair work practically falls from the trees. We go all in for top notch repair work you won't find with any other mobile mechanic.
We're Familiar With Lots Of Different Vehicles
Akron Mobile Mechanic has extensive experience repairing a wide variety of vehicles, from small cars to heavy-duty trucks. Our team of skilled mechanics is knowledgeable in repairing popular brands like Ford, Chevrolet, Dodge, Hyundai, Honda, Volkswagen, BMW, and many others. You can trust us to deliver exceptional repair services regardless of the make or model of your vehicle.
Akron Mobile Mechanic understands that each vehicle has its unique needs, and our team of technicians is well-equipped with the expertise and tools required to handle any issues that may arise. Utilizing advanced diagnostic technology and techniques, we provide a quick and accurate diagnosis of problems and execute repairs effectively, ensuring you get back on the road as soon as possible.
Our highly skilled team of mechanics is capable of handling any challenge your vehicle may encounter. We offer a range of services, from routine engine maintenance to complete tune-ups, brake repairs, electrical issue diagnosis, charging system evaluations, and exhaust system replacements. You can trust our technicians to have the necessary skills and experience to tackle any task with ease.
Dial (330) 295-2620.